Welcome from the Chairs
SAVE THE DATE
6th Basel Sustainability Forum: Precision Medicine
4 November 2020, FHNW Muttenz, Switzerland

The 6th Basel Sustainability Forum brings together patients, care providers, health policy makers and scientists to discuss the potential and challenges of precision medicine in ensuring health and promote well-being for all at all ages – the 3rd UN sustainability development goal.
Today, Precision Medicine is significantly improving therapeutic outcomes in a number of cancers and rare diseases. Advanced knowledge of tumor-causing gene variants and improved diagnostic sensitivity allow an unprecedented tailoring of therapies to specific disease conditions. Such success stories triggered a tremendous hype around Personalized Health and Precision Medicine even though they come from only a very limited number of patients.
How do common disease areas benefit from breakthroughs in Precision Medicine? What are promises for the majority of patients, suffering e.g. from Infectious diseases, Hypertension, Hyperlipidemia, COPD or Diabetes? What do we learn for specific patient populations like children or elderly patients, and will we soon tailor treatments based on gender, ethnicity, or pharmacogenomic profiles? Or will Precision Medicine remain a niche approach for diseases with a strong monogenetic component?
This one-day forum aims to discuss Precision Medicine from four different angles: Gender, Pediatrics, Geriatrics and Pharmacogenomics/Ethnics. Scientists, Care providers, Politics/Payers and Patient representatives will discuss their views first within their groups to then share and exchange with the others. Short keynote lectures will introduce the audience to the workshop discussions and highlight the status of expectations and promises in the area of Personalized Healthcare.
After the scientific summary of workshops, the public is invited to a general overview keynote lecture and a panel discussion and will have the opportunity to interact and network with the experts.
Precision Medicine and Personalized Healthcare hold promise for all of us – we need to learn from their current successes and failures, jointly formulate a common vision and start to take concrete actions towards a world with access to health and well-being for all.
Please join us for the 6th Basel Sustainability Forum, join efforts with advocates from all the disciplines involved in the area of Precision Medicine and contribute with your thoughts and actions.
Sabina Heuss, Enkelejda Miho and Johannes Mosbacher
Scientific Organizing Committee
Conference Chairs
Prof. Dr. Johannes Mosbacher
Professor for Precision Pharmaceuticals, University of Applied Sciences and Arts, Northwestern Switzerland, School of Life Sciences – Institute for Pharma Technology, Website

Dr. Sabina Heuss
Institute for Competitiveness and Communication, University of Applied Sciences and Arts Northwestern Switzerland FHNW School of Business Website

Conference Organizers
Géraldine Leuenberger
MDPI

Contact
Precision Medicine Secretariat
MDPI AG
St. Alban-Anlage 66
4052 Basel, Switzerland
www.mdpi.com
Géraldine Leuenberger
Email: [email protected]
Karen Gisler
Email: [email protected]
Matthias Burkhalter
Email: [email protected]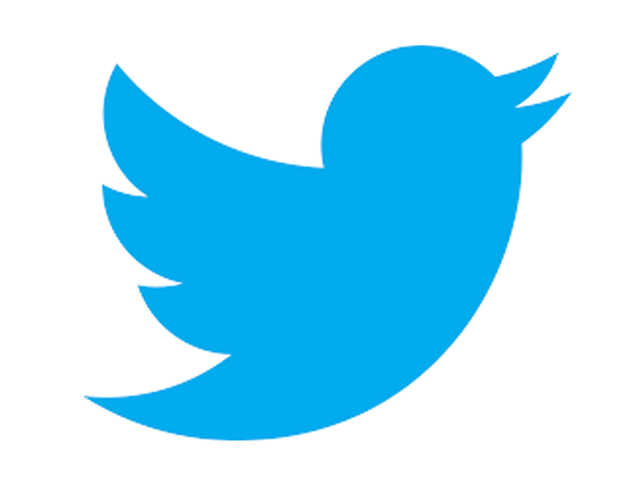 Follow the conversation on Twitter with #BSFPrecisonMedicine
Venue, Travel and Accommodation
FHNW Campus Muttenz
Fachhochschule Nordwestschweiz FHNW
Hofackerstrasse 30
4132 Muttenz
Public transport
The FHNW Muttenz Campus is well served by public transport:

From Muttenz railway station
A six-minute or so walk via Hofackerstrasse or Grenzacherstrasse and through the campus park

By bus
Bus 47 (from Bottmingen) or 63 (from Dornach) to the "Fachhochschule" stop, then a two-minute walk

From the 'Zum Park' tram stop in Muttenz
Tram 14 from Basel and Pratteln, then a 10-minute or so walk via Zwinglistrasse and Kriegackerstrasse
Arriving by road
Car/motorcycle
At the Hagnau junction on the A2 motorway take the A18 towards Delémont then leave by the Muttenz-Nord exit. At the 'Pantheon' turn left into Hofackerstrasse. 250 parking spaces are available on Hofackerstrasse (the car park is located on the right-hand side just before the campus). Payment can be made using the FH Card or cash.

Parking spaces on the south side of the campus are available for persons with a mobility impairment.
More than 50 covered motorcycle parking spaces are available on the west side of the campus (ramp to basement 1)
Bicycles
More than 500 covered and uncovered cycle parking spaces are available along Hofackerstrasse and in front of the PTC (Process Technology Centre).
About the FHNW
The FHNW is an intercantonal public institute with its own legal entity and the right of self-administration within the framework of the state treaty of 27 October/9 November 2004 and the respective three-year mandate.

The strategic governing body of the FHNW is the University Board, which is selected by the governments of the operating cantons. Operationally, the FHNW is governed by the Presidium of the Board of Directors and the Board of Directors.

The parliaments of the four operating cantons are responsible for the overall supervision of the FHNW. These deploy an Interparliamentary Commission (IPK). The four cantonal governments are jointly responsible for supervision of the FHNW; their operations are prepared by the Government Committee/the four Directors of Education. Financial supervision is the responsibility of the Financial Control Departments of the cantons party to the treaty.
FHNW Campus Muttenz
Architecture, Life Sciences, Education, Social Work and Mechatronics
Some 4500 people study, conduct research and work at the FHNW Muttenz Campus. The FHNW School of Architecture, Civil Engineering and Geomatics, School of Life Sciences, School of Education, School of Social Work and School of Engineering (with its tri-national mechatronics degree programme) offer a range of degree and continuing education programmes. The spacious and attractively designed campus park with its broad selection of cultural and sporting activities provides students and staff with excellent opportunities for leisure and recreation. The campus also benefits from a library and CUBE restaurant (both open to the public), a canteen and the CUBE lounge. The FHNW Muttenz Campus also acts as a popular venue for events organised by third parties.

BLOG
26 July 2019
Antonella Santuccione's talk on 'Health and Well Being under the sex and gender lens: the gateway to precision medicine' at the Global Summit of Women, Basel/Switzerland
Dr. Antonella Santuccione Chadha is one of the co-founders and the CEO of the Women's Brain Project (WBP).

Antonella is a medical doctor with profound expertise in clinical pathology, neuroscience, and psychiatric disorders. Currently, she works as a Global Medical Manager for Alzheimer's disease at Roche Diagnostic.

As a medical doctor, Antonella has decades of experience in preclinical research, patient treatment, clinical development, and setting up the international regulatory framework for Alzheimer's disease. Always focused on solving the puzzles related to Alzheimer's and other psychiatric diseases, she has worked with Swissmedic, the Bill and Melinda Gates Foundation, several European universities, the EU commission for Health and Food Safety, the World Health Organization, and several Alzheimer's' disease organizations.
In 2018, Antonella was nominated in the TOP 100 Women in Business in Switzerland, and in 2019 she was nominated as one of the most prominent people in the city of Basel.

Antonella is keenly interested in removing bias so that precision medicine and novel technologies can be delivered to patients in a more precise and timely manner. She is advocating and acting for the creation of an Institute for sex and gender precision medicine in Switzerland.
(Source: WBP)
Conference Poster